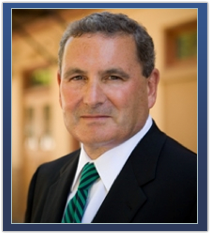 Knowing that you are under investigation by your licensing Board will, in the best of cases, create a sense of unease, and, in the worst of cases, create a sense of panic. How you respond when you are under investigation is crucial. If you are represented by experienced licensure counsel, your lawyer will take control of the communications and the deadlines. In doing so, your licensure lawyer will create a "comfort zone," sparing you much grief and anxiety, while serving the greater purpose of providing you with legal representation.
What you need to know
If you are under investigation, the record you are creating is a public record, and it will be the record that is litigated should your case proceed to hearing. This is why the communications you receive from your investigator are formal, cogent, and professional – your investigator knows what he or she is doing. Similarly, your licensure lawyer's communications, sent on your behalf, will be coordinated, thoughtful, and legally strategic. In the most difficult of cases, this is absolutely necessary to succeed, and in the easiest cases, this is still necessary to help you prevent mistakes.
Where the trouble starts
All too often, however, licensees defend their cases on their own, usually until one or more common mistakes become apparent, compelling the licensee to retain licensure counsel. Such mistakes often fall into two broad categories. Licensees in the first category, not sure what to do, but feeling the need to do something, communicate too freely, too casually, and too often, with their licensing Boards. Conversely, licensees in the second category, feeling overwhelmed, if not threatened, are slow to respond, or fail to respond at all. Next week I will share a few examples of common mistakes.