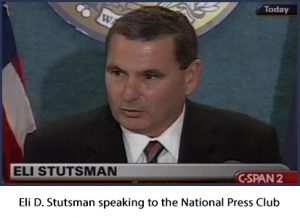 When litigation is inadequate, I have designed and implemented successful legislative and political solutions.
My clients include, among others, the Humane Society of the United States (HSUS), the Drug Policy Alliance (DPA), the Death with Dignity National Center (DDNC), and PDX Entertainment.
I am available to assist with the drafting of new legislation and the design and implementation of the political strategies necessary to succeed. Here are a few examples of my legislative drafting and political work:
Death with Dignity – Oregon 1993
The Oregon Death With Dignity Act – a state statute permitting a physician-assisted death for competent, terminally ill adult patients – was the first law of its kind in the world. I have had exceptional experience with Oregon's popular and successful Death With Dignity Act. My involvement has varied over the years, to include co-authoring the Act in 1993, serving as the lead political and legal strategist during the 1993-1994 campaign to pass the Act into law and again during the 1997 campaign to prevent its legislative repeal, successfully defending the Act during two rounds of federal court litigation spanning 1994-1997 and 2002-2006.
In the fall of 1993, I co-founded Oregon Right to Die, the political committee that passed the Oregon Death With Dignity Act into law in November, 2004. In January, 1995, I co-founded the Oregon Death with Dignity Legal Defense and Education Center, which later became the Death with Dignity National Center. In Chapter 17 of the book, Physician-Assisted Dying: The Case for Palliative Care & Patient Choice (2004), I detail the political and legal considerations necessary to accomplish death with dignity reforms. This early political summation not only explains Oregon's success with death with dignity legislation, it has also withstood the test of time and is still strategically relevant twelve years after publication.
For news coverage of this legislation, please see the following New York Times articles, other articles, and Media highlights:
Asset Forfeiture – Oregon 1999
I was retained to assemble and then lead a diverse team of lawyers, lobbyists, and other strategists in drafting an amendment to the Oregon Constitution that was passed in 2000 by two-thirds of Oregon voters, liberal and conservative alike. Since passage of the highly popular Oregon Property Protection Act of 2000, I have defended the law in court, helping to make Oregon, for a while, the only state in the nation that was not conducting civil forfeitures without first obtaining a conviction. Variations of this law have since been passed in other states. Read more…
Casino Gaming – Oregon 2005
I was retained to draft The Oregon Lottery Revenue Enhancement and Protection Act of 2006, Parts I and II. Part I is a statutory initiative authorizing one commercial, taxable, resort casino at the former greyhound racing site historically known as the Multnomah Kennel Club, near Portland, Oregon. Part II is a constitutional amendment to the Oregon Constitution, amending the 1984 amendment that currently prohibits commercial casinos in Oregon. My clients then requested that I draft an alternative proposal, slightly renamed as The Oregon Revenue Enhancement and Protection Act of 2006, Parts I and II. This alternative proposal would create a new Gaming Commission instead of expanding the role of Oregon's current Lottery Commission. These two draft laws provide two takes on a similar policy proposal.
Death with Dignity – Washington 2008
I drafted the Washington Death with Dignity Act, the second law of its kind. The Washington Death with Dignity Act was written in my office and sponsored by former Washington Governor Booth Gardner (1985-1993), to allow a competent, terminally ill adult patient to hasten his or her death in certain narrow circumstances at the end of life. Washington voters passed this measure into law at the November 4, 2008 General Election by an overwhelming margin of 59 to 41percent and it has since been codified into Washington law at RCW 70.245.010 et seq. The Washington Death With Dignity Act is modeled after Oregon's popular, successful, and groundbreaking Death with Dignity Act, of which I was a lead author. It was my pleasure to work with Governor Gardner, the people of Washington, and my longtime friends and colleagues at the Death with Dignity National Center during this successful campaign.
I have the experience needed to assist in legislative drafting or in devising political solutions.
Please call to learn more about my practice, 503.274.4048.