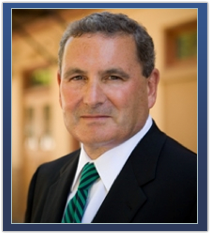 The medical board investigates complaints asserting violations of state law. Most often, complaints assert one or more violations of the standard of care, inappropriate prescribing, inappropriate relationships with patients, physician impairment, and/or criminal activity.
How will I learn that a complaint has been filed against me?
If you are fortunate, you will have learned about the complaint on your own, usually from a colleague, the patient, or a family member of the patient making the complaint. Other times, you will first learn about a complaint when you receive a letter from the medical board, asking you to provide a written explanation. When you learn about the complaint either way, it may be a blessing in disguise, because you have a small amount of time to collect your thoughts, consult a lawyer, and generally prepare yourself to participate in the board's investigation, which is something you will want and need to do.
If you are unfortunate, however, you will learn about the complaint when you receive a telephone call from the board's investigator, or worse, an in person surprise visit by the board's investigator. These surprise calls and visits are most uncomfortable for the physician, they seldom go well, and, in my experience, it means that the medical board believes the complaint is of a more serious type, and that certain desired evidence may best be gained by surprise.
What should I do if I receive a surprise call or visit from a medical board investigator?
I advise my clients to be cooperative, but always decline a surprise interview, and never sign anything without your lawyer's approval. Instead, request that the interview be scheduled in the next five business days, and offer a time or two. This will usually be adequate for the investigator. If the investigator persists, explain that your calendar cannot accommodate a spontaneous interview and that you are uncomfortable under the circumstances. If the investigator still persists, explain that you want to consult your lawyer and, if necessary, call your lawyer in the investigator's presence.
Do not be seduced
Friendly questions, or a "few simple questions," will lead to progressively more difficult questions. Although the investigator is entitled to investigate, and you will want to cooperate with the medical board's investigation to protect your license and ability to practice, the bottom line is that no physician, and no lawyer, is so skilled and knowledgeable that he/she is prepared for a surprise interview by a skilled investigator. Only the investigator is prepared in that situation, while you are not.